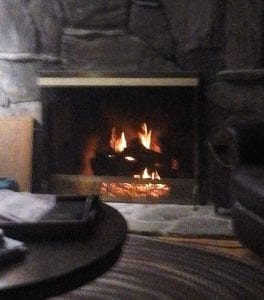 Compensation. . .
There was a time when summer was upon us that I was scurrying to order wood so that it would have a full season to dry.  I was also then listening intently for the cicadas to start their mating call because I knew that the first frost was due 6 weeks from when they started singing.  It was a time of close neighbors, Dennis on one side and Don on the other,  who knew my love of winters and called me when they heard them.  And I counted carefully and reminded the summer addicts when the first frost was imminent.  It was a fun time.
I ordered the wood and stacked the logs.  I loved doing it.  I gathered the twigs on my morning walks with the dog and had a pile of kindling ready.  City living needs must be adjusted to conditions.  Kindling was at a premium.  In my ability to do,  I did not give houseroom to the thought that I might not always do this.  It is a surprise when it happens.   But life compensates in all things.  What is given to replace may seem a substitute,  but with declining physical abilities perceptual gleanings are enhanced.  Some call it wisdom.
New Glimpses. . .
There is no scent engulfing
the place where I sit
with apple wood or pine or oak,
but the fire continues to warm me,
not as hot perhaps as I remember,
but sufficient.
I put the scents,
the crackling flames
into a time frame of memories,
and take refuge in the devices
that greedily gather
the diminishing energy that old age
requires simply to keep breathing.
The others, the memories
that relished the youthful exuberance,
I remember belong to a time
when life was taken
with no thought ever ending
because it was an unknown. . .
But known now is
the passage of time
and with it new glimpses
of a world yet to be entered
and lived in with reverence.