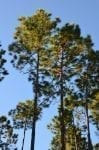 I have broken bread
with old friends
for what seems to be
many centuries.
We continue
our conversations
begun when yet
we were in other  times
and were other people.
But it has been,  you see,
only a minute.
We bring to mind
all things old and
some things new.
'Twas but a quirk of Nature
so that our hearts would grow
and become one heart.
It all has a familiar fit.
Don't you think?
All things will
be new again
when we break bread
in the next of times.
But you knew that,  didn't you?
All things new are really all things old.
Even some of us.
December, 2013
Photo by John Hallissey  (click on photo to come front and center)