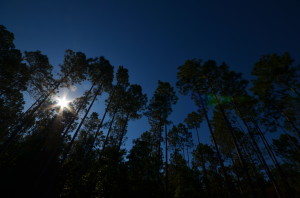 The English Professor took umbrage with me and my manuscript.   He said he had never seen anyone do this before!  It was unheard of! He called me an anarchist.   (I had to look up the word because I was not quite sure what was meant.  One who overthrows is an anarchist.)   He had read all poets and they always lifted man up.   He said of me that I brought God down to man's level.  (Is this not how Christianity came to be?)   I had to I said,  because if it did not work for me where I was,   then it was a lie and I did not care what other worlds these precepts worked in.   And then he asked if my husband believed as I did because after all they had worked together on committees.  This was my work and a given and an independent study,  meaning that this poetry came through me.   The manuscript was under another title.   It now has a working title called My God and Me.   This is one of the poems in the manuscript,  (always a work in progress).
Listen, Ophelia. . . .
Ophelia,  I will say
do you think I am dead?
I sit on the very breath you breathe.
I will waft an orange fragrance
o'er your head
and you will see me take form.
I will crash the air
with cymbals
and you will hear me enter.
A cat cries in the night
and you will hear the infant.
The moon will send its shaft of light
through the north window
and you will be plagued
with memories
you will scarce remember.
You will warm yourself with the sun
from the south window
and it will nudge a time and place
on the edge of those same memories
and you will know
and still not know.
I have taken you to my bosom,
held you and pushed you away.
And at once tightened my hold
so you will never be free.
You think I am dead?
I ask you,   Ophelia,. .
Who indeed is dead?
Photo by Joshua Hallissey
click to magnify