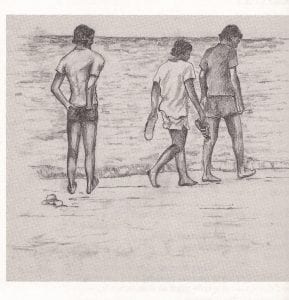 Arguing Her Argues
How could I not love them?
They grew beneath my heart,
waiting for my heart to beat
so that theirs' would continue beating.
Did you not think
I would not know this?
And they would be reason enough
for me to keep breathing?
You did not know me . . . . .
Like a bear
I would fight for my cubs.
I made them. . . .
They wear my name
and one day
they will remember. . . .
who taught them about love.
August 14, 2014
Art by Claudia Hallissey