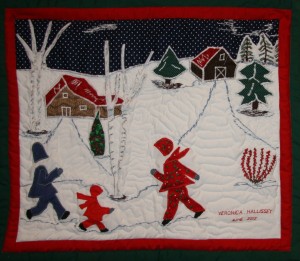 Entering Before Us
    We carry our values with us as silent companions.   When we enter a room we know immediately if we fit.   Our value system has entered the room before us.   And everyone already knows whether we are accepted.  We might as well have the Sargent of Arms announce us.
      How important is this?   We are given knowledge to stay or on some pretext to leave.   If our value systems do not mesh,  there will be no work accomplished.   Or if it is an event of important nature,  nothing will be said or remembered as the event promised.
      It should give us a good and sound basis whether to continue with the group.   We know right away if we will be on the outside looking in.   It behooves us to find those of similar values.   There is no joy to continue being on the outside when there are those whose systems match  or mesh with ours.
      It is a spiritual law.   Our values are honed to our prescription unless discarded as mindless dogma.  When this knowledge of unacceptable values reaches our hearts and minds, we must start the journey.
      Heaven will take us on and open doors as material or new values are integrated.   The work begins when questions rise and demand from us honest thought.    The adventure begins a journey to the wise years of life.   We think the action will be with a sharp change,  but as the essayist Emerson says   'real action is in the silent moments because to think is to act.'   Not in any visible changes,  but in thought patterns that will evoke behavior changes to reflect our value system.   Evolution in thought takes time and effort.
      To do this consciously signals a real milestone.