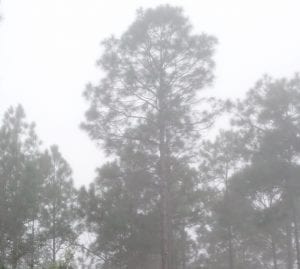 When we look deeply into our selves, we are often surprised at the direction our thoughts have taken.   Sometimes it is a bit scary simply because it is foreign to our upbringing. It is not what we have been taught. Wondering where this will be leading us, we plow on.   For some of us there is a direction that begins when we first open our eyes on this beloved planet.   We wonder if by chance we  arrived by mistake.   But we find that once here,  by persevering we can open other eyes to what will help progress our own lives as well as others.   It is a hard road that we undertake, but in the final analysis, it is the hard road that gives us the greatest satisfaction.   So, come and we go a bit farther together.   It is another view that will keep our hearts beating and our breath humming. Come, we dance.   And it is that, a dance.
Look Often Into the Mist
Another time, another place
we sat for tea.
Come, share with me
some biscuits with our tea,
as we choose our memories
and compare our love
to what we cherish most.
How often we did just this,
holding tight to one another,
comforting our selves
with the thought
that nothing could separate us
from what we held dear.
Look often into the mist.
It holds the secrets
long denied
by the calculating mind.
Only we know for certain
we meet again and again
in that place where love
holds court.
Soon, soon, we meet. We meet.
And we begin again