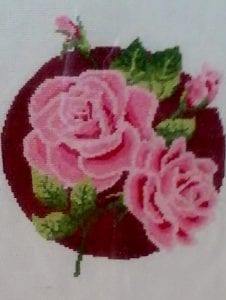 Excerpt from a journal entry
I write and say. . . . .
It is necessary for me to ask why;
otherwise the peeling of my heart has no purpose.
Why implies a reason, doesn't it?
So don't start by saying it is not enough
just to live and breathe and see and feel the anguish
of hurt that should never be;
implying that this life and earth are not enough
in themselves because we might get too lazy?
I can't believe that.
Just looking and feeling the North wind is enough
to stir my senses;
to lift me from my bed to get on with living;
to raise the dust out of corners
too long neglected and lift
the filthy and sweaty labors and point out
that these are gifts of life in themselves.
These are the beauties along with the first snow
and the harvest intact and sealed and the
presence of souls who find a reflection
of what they hold dear in the eyes of an Other.
These are so.   I say these are so.
I say because such a world exists
and there can be a large measure of happiness
in just such a world.
Or you think what I see is a rose in a field of weeds?
Needlepoint roses gifted from Diane Rybacki