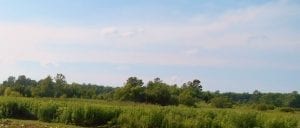 A Need
I possess a knowledge,
supplanting the previous knowledge
by just one day.
The reason is this; I slept.
And in the dream saw worlds,
whole and hurt, clean and chaotic,
built and leveled.
And I saw fields
with high grasses and skies
not yielding to horizons
and I walked
I walked so far and then
walked some more.
There was a companion and
we talked, of worlds to be born,
of worlds to be healed,
of lessons still to be learned.
And then I walked alone.
But when I needed
to walk my fields,
for they were mine and
because I am landlord,
I went to them and found peace.
It is said that the fields
are not real,  that they are
in my head.
I am also told that many
do not understand my need
to walk the fields.
But many do not understand
why when I awaken
my legs ache.
photo by Kathy Qualiana