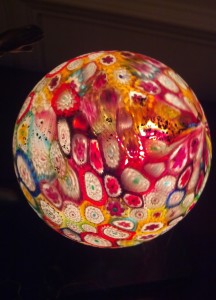 The question is asked:  What do I confront when I turn to my concept of education?  That education is a thing of the heart and Spirit and no learned institution can impart what is necessary to complete this life.  That all bards and philosophers knew that Cosmic Consciousness of the individual was what they talked about and indeed said it to be the great love of their life.  That I know of what I speak because it has been a lifetime of education and confrontation and within is the only institution of learning of any note.  And that Spirit does teach.
Jesus called the new consciousness Kingdom of God, and Kingdom of Heaven and Comforter.    St Paul called it 'Christ' and Spirit of God.  Mohammed called the cosmic sense 'Gabriel'.  Dante called it 'Beatrice.'  Walt Whitman called this consciousness, 'my Soul.'  It was and is the greatest love affair between the individual and the God Within.   It is the 'Sacred and holy I and Me.'  I call it 'The Teacher.'   The Cosmic Sense changes one forever.  There are no words to convince.
The mundane will overwhelm one day until we learn to insert the cosmic into the mundane, into the dailyness,  is what we must do or the bridge may be closer than we like to think.
Revelation
I ask. . .
Would it ever be
the same,  could it?
You say. . .
Once in a lifetime
has to last. . . .
it seems forever.
I say. . .
I cannot forget
the love that lifted me
so high I touched
the sky of heaven yet. . .
You say. . .
Were it so. . .
then be grateful
you know of love
that could do that.
I say. . .
it makes everything pale
in its light. . .
How to put meaning back
into the mundane tasks?
You say. . .
the labor itself is virtuous.
Let it be enough.
I say. . .
easy enough for you to say.
You don't know. . .
You say. . .
but I do.
I was your teacher. . . .