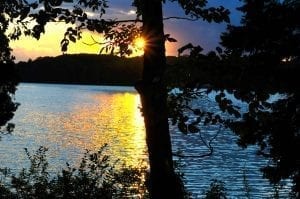 My Sister, My Earth. . .
Like a compass, I stand,
breathing deep
and at the end of my arm
stands the ancient city
and at the top of my head
the north wind still blows.
Cooler by far
during the last month
of the year but still refreshing.
How to love this Earth
whose pines blister my skin
and give fertile gifts to my heart?
Astringent at times,
comforting at others, the jewels
my eyes would linger on.
It is with marvel I scan
the horizon, for how can man live
without one?
Trees hover, cattails linger,
long after their season, so much.
The water shimmers in the sun,
casting waves, glancing off shores.
Where else can Earth
find its mate?
It finds me, or I, it.
I bow on knees ready to lay lips
to her black dirt, ready also to lay
my body into her to gain her courage.
A sister, born and bred to serve
and to speak her seasons with eloquence;
to shed her gifts with magnificence
and all she asks,
is we be her stewards.
photo by
Joe Hallissey Sr.