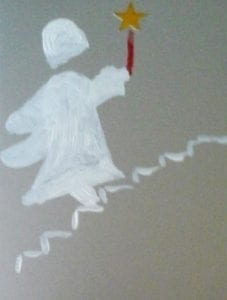 Being the child that I was, rooted in memory  solidly, I could  not  help   being a trial to my mother.   Having  seven  other children  of normal  vintage  ,  she could   compare  easily  and wonder loudly  why I had to be different.  It was not by intent but by inclination  of  the  tree.  I always  felt that had there  been  a way to send me back  ,  she would  have  .
Because   of   memory, I could   not   dismiss   the metaphysical.  It had come with  a  high cost.  As I grew, the religious  took a sidebar  while the spiritual  became  the most important.  And  because  I  was  in  the  physical  world  and had to  toe the mark,  the secular had to be wedded within.  So in effect, I had created  a trinity  .   The metaphysical, the spiritual and the secular  as a model for physical   life.
I had embraced  all elements  and had thrown  out nothing.  It was all inclusive  and broadly  focused  .   Where we are is where we are.  We are a product of our  experience,  a talented   composition  of memories  and a host to our lives.
It is imperative  that we honor what we have been taught and what  is life giving and life sustaining .  It is crucial  to the enlightenment  of civilization  that we honor  the growth  of the   individuals  and their desire to make  a difference  .   Each generation  comes with a new found enthusiasm  to promote  the evolution  of  humankind.
It is up to us, the elders to support  and be the hammock  to cushion  this growth.  We should   welcome   this with joy.  Let us not  fail them.
We will talk of philosophy and we will talk of poetry.  We will talk of people   and Beings.
And we will again  grace the lovely work of the Great God   and say we walk beneath  the wings  of Him who holds   us together.