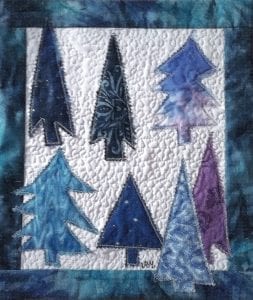 July 30, 2014 journal entry scribed . . . . (we do not want your readers to think that the hero's journey can only be undertaken when one has free time.  We want them to see that it can be undertaken when one is in the midst of chaos and that it does give some kind of civility as well as calm to what is going on in the midst of life.  It was not as your friend did taking to the woods for the good of nature as well as inner life.  You had an inner life as well as public life and were the parent on premises to a trio of sons, good as they were.  The ten year illness and horror of what awaited with your son, the office every day for 10 years and the last 22 years of a mother in law's life ((the arrival of my inlaw who lived to be 97,  the birth of a preemie grandson at 1 lb 13 oz. and the transition of our David happened in a 3 month period))  and still considered were home and property maintenance.

 Most of the males who had a cosmic experience through the centuries had groupies or what today would be called gophers (go-fors).  They were mostly of a religious bent or philosophers.  A woman occasionally was mentioned though anonymously.   If Jesus' time were now, the disciples would be called groupies  .)
 When my world crashed long before all the above happened, the word mystic was only a cloudy, wispy,  ancient term.  But when different doctors used the word,  I took note.  It is a person who never completely left the world they came from.  One foot is always in another world or worlds as they step over boundaries not seen.  Today's quantum theories are no mystery.  Mystics live them.   In mental dialogue the exchange given is day long thought.  It often  is called prayer. It requires mental agility to work the work that living requires and keep one's balance.
Physically,  it is just plain hard work.  And it has cowed many an able body down. The mystic I am inclined to think is born thus.  It is the child who upsets the family and has parents blaming each other for the difference.  Not mine!  Oh yes, just like!!!!  More often than not,  a head is closed up and evolution stagnates and the world tips easily into another war.  What should be welcomed is shunned and hidden.  And a world waits and cries in the night.
Old Comforts. . .
Exhaustion is the state
with the barbed tongue.
I would smite to the death
with what I hurt
and am angered by.
I will use my anger
to force a new attitude of thought
on those who wallow
in their comforts.
Old beliefs are
a security blanket.
But already they become
bare from nervous fingers
pulling the fluff out
in straight lines.
The nap has been neatly picked.
It is time for new thoughts
to cover old butts.
(July 2014)