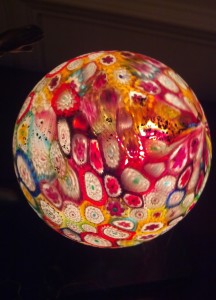 Scribed March 25, 1989. . .(Keep in mind the quantum theory that all time is simultaneous.  If it is difficult to accept I had to learn it to survive and  have consciously lived with it for well over a half century.)
One must of needs supply a history to give meaning to the day.  For when there is no history, there is also no Now, and certainly no future.  It is only with a history does the uniqueness begin to show and the ability to clarify that uniqueness and to be a positive influence must be because peace has already been made with that history.  (the teacher)

No Yesterday. . .
We don't even have
a yesterday
when we forget the past.
And no use looking
for a tomorrow
because today
does not happen.
It takes a yesterday
to make a now today.
We can costume
our yesterday
and dress it up
to be fashionable.
And then possibly
we can walk together. . .
But I think
the proper thing to do,
if not courageous,
would be to stare
down yesterday
and suck the fear out of it.
Then perhaps we'll have a today
as bed for tomorrow.
That assures a future only
if you are okay with that?