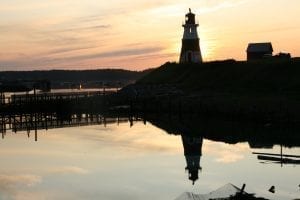 Last week I awakened with a memory of a place and trying to make sense of it.  I realized I was given a piece of action to remember.  I remember reaching for a  framed photograph of  silhouettes of the children when they were little.  It was lying on the floor and as I tried reaching for it,  it kept moving.  The whole room was tipping around and the photo was nowhere still.  I realized as I tried many times to pick it up that I was in rolling thunder and the implicate and explicate of quantum theory came to mind. 
According to Michael Talbot's Holographic Universe, the physicist David Bohm says this deeper level of reality is the implicate or enfolded order and the explicate,  the outer or unfolded order.  I remember it as the central part of the dream and the outer fringes.  This is what every aspect of life  means to me when explaining the rolling thunder of the universe.
Our Earth is the classroom of stability, the learning place that makes it easier to accept life and its principles, to adapt to  and is wonderful as the learning classroom it is.  The stability can be counted upon and makes it easy to acclimate to life and makes excellent sense to want it as a someplace to return to.  Which is why it has a growing populace who learn the rules and apply them from lifetime to lifetime.  And the sophisticated soon learn the place to excel is the Earth planet and the waiting list is unending. 
I wrote Rolling Thunder last year and thought it might help with the explanation of the nighttime excursion. Since I see all of life connected,  it was a natural selection to the dream sequence of last week.  I hope you read it with an ahhh sooo maybe ??!!

Rolling Thunder. . .
from what was a formless start
were pieces sent scattering
into a nothingness. . .
Our Consciousness spoke
one to the other and the thoughts
formed a place ready to hold our dreams.
We then broke off pieces of who we are and
went in search of meaning. . .
For sport, for something to do to fill ourselves,
for then we came to that place where thought
demanded a something to hold.
It was called Manifest.
This thought was like rolling thunder
with a threat of storm.  It was filled with power.
That power engulfed the whole of us
and we emerged as Man.
We grew and contributed to this great turbulence
and life took on a beauty which ennobled us
as creatures of this space now forming worlds at once.
In the center we knew our sense of power,
like thunder rolling and even now continues
its unrolling the events from our lives and dreams
and as it all enfolds it becomes part
of an Other's dream.
The dreams unfold and pieces spark Other's dreams
into an unrolling of the Great God's Becoming.
It is with this understanding that the why and how has
neither a beginning nor an ending but is everlasting.
We always were soul stuffs and
were known by one name.
And when our thoughts grew with power we came into
Being and are known by one name again.
It is Creation we are involved with.
And we light up with surprise.
photo by
Joe Hallissey Sr.