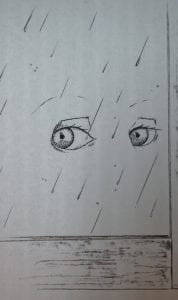 What can be born and be borne?   Knowledge is that all reality is a preferential viewpoint.  That the dream is born and in it will be the
lesson plans inherent.  That with the lesson plans will be what we
need to learn and they will be borne within the dream's boundaries
and the lessons will be carried.  We will be equal to their weight and
profit from them.  And we will grow and mature and do good and
the dream will be a success for this time and place.  We will do what
we can do. 
It Comes With Cost. . .
It comes with a cost.
Learning can rip the heart.
Let the words be carried
to the Ethers and
wrung dry of your tears.
You shout a language foreign
to the ears of him.  You live
nowhere but in your heart and
nowhere but in your mind.
It is time to go to that
small place and bless who you are.
Tears of anguish ask for
acknowledgement.  The words are
lost on the south wind which carry
them north and lost on the north wind
as it brings them south again.
Your heart is tapped deeply
revealing the Source of who man is.
It is time.  It is time.
It is time he knows this.
art by Claudia Hallissey