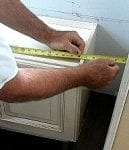 I had watched The Sound of Music  with my inlaw mother and I scribed a journal entry about it enjoying it for the umpteenth time.  I edited only for space.
April 12, '93. . .It is with joy when  the heart of the viewer is touched.  It is joy when the hearts of man are swayed toward a gentler night; a joy when the master at home would have enjoyed the show.  Few abound and too few would stay.  It seems only women are audience.
Most things that deal with the heart are things which the female gender are saddled.  Too few males know the presence of their own heart or admit to it.  We know the effort of listening to the heart.  The gentler societies yield to their own hearts splendidly.  In the macho male societies we see the testosterone syndrome.  The one of man for man's sake and it is a sadness when seen and we mean for man to see his nurturing side revealed.  It is only then that he will mercifully see this side that isolates him from gentleness. 
It is this side that yields to heaven's words that opens him.  Does the female gender ever wonder how man prays, if he does?
This question took me by surprise and I said I never thought to ask.  I often asked opinions of males but never what mode of prayer, if even they do. The Teacher then asked me to elaborate my method of prayer.  I thought through and realized that ongoing conversation with my within god was a lifetime practice.  The conversation never stops.
This was a long discourse with another question of how do children pray.  I presumed pleading of I need or I want, petitioning of sorts.  Asking what others pray about I wrote is like asking them to reveal themselves in broad daylight to the media, isn't it?
Working this thesis in mind gave thought and word to the following poem.  With so many males in my present lifetime, I have learned much about them.  Much I have never voiced and led many to think I am not only naïve but gullible.  My silence has only emphasized my compassion.
The Workman Prays. . . .silently we talk. . .
In the quiet
I take my tools of trade
and hold talk with whatever
Master Workman I need,
be he plumber and carpenter,
and one of less muscle, wordsmith,
seen or not.
In the silence we will
speak our hearts and take direction
and refuge solely because
there is nothing else to do.
We have done it all.
We have consumed our portions
and what is left is
for us to make peace with,
whatever our truth.
This is our prayer, if prayer it be,
our talk in the midst of our work
and what is left of our day.
The rest is litter, I think
and somewhat sorry and sad
that more of worth is not left
to feed the night and
those of heart's promise.
It has taken all that I are to get here.  Amen and amen.
(poem written and are is correct
May 21, 2018)