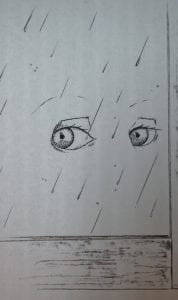 Once Covered With Dreams. . . .
Some may think there might be no choice on anyone's part for any thing.   All things may be a matter of destiny.   Many think there are choices in all avenues.  But supposing there are no conscious options.  Supposing conscience already speaks on issues and there are no options.
But it is too much like work to think it through.  It seems with today's role models it is better to form a gut reaction with no thought accompanying; that it may end up being nonsense is a fact.
Fear speaks through them and as time narrows its focus someone in their circle of beloveds will be caught in the crossfires of their fear and what then will they do, be it the very bias of what they think, gay choice or gay marriage, unplanned pregnancies or physical or emotional abuses?
Those of narrow thinking we know.  Too many times when voices carried anger I couldn't speak without my voice carrying tears.  Yet silence often carries assent.
When I look at who causes the violence I think they also were loved at one time.  Brought into this world and fussed over and loved and no doubt covered with dreams.
Not going further than the newest greats or one of the many grands may be the child in the moment of courage who tells us that they always knew they were different.  Will we strike out and say you are not mine?  What will we do when the love for this child strikes us where we live, in our heart?
On Wings Of Hope. . .
I gather the day's allotment
and present myself as altogether,
looking for your eyes
to shine with approval.
Spearheading into the day
with a visual containing
all that I hope
spells success in any language.
There is much riding
on wings of hope and I will know
the minute I see
your eyes fill with love
that I am cherished.
art by Claudia Hallissey