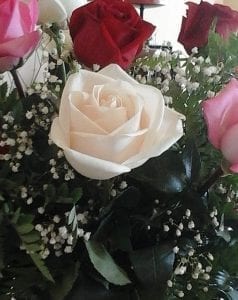 Long before the world ever was. . . .
As co-creator and creature both of the universe, it is man's prerogative and innate yearning to stand erect.  To bow down all the time leaves one eventually on one's stomach.  Man rose from the crawling position.  There are too many yet who find the child's position too comfortable.
To stand erect means that certain responsibilities must be accepted.  And that includes responsibility for one's person and attitudes.  There are worlds yet where man will find the child's position more comfortable and comforting.
To be adult means that one has to survive the inner turmoil and the outward condemnation which the world applies.
You do not defame the heavens.  The heavens are not all that peaceful and without its own turmoil.  There are many cliques yet which aim to destroy what man in his finest moments tried to accomplish.
We continue to say at every life's departure that we go to a better place.  Unless our life's pattern has been to work toward that better place,  we may find ourselves again learning the lessons we failed to learn but in lesser circumstances.
Like primer on bare wood, being and doing good must be innate.  The Source of our impulses must be the Greater Heart.
The Roses Are For You. . .
I tell you true.  You were known
before you came here to this vast land.
A waste for some, a paradise for others. . .
for one a dim place, for another the sun shines.
You took upon your spirit a work, a job,
looking to make a difference.
You said to send you where your heart
could change the world. . .
You were given your wish, hard as it seems.
You have not failed.  Your ripples are felt
on unnamed shores and even the unborn
know your thoughts well. . . .
Come, be kind to one the heavens
sing praises for.  Your work is virtuous
and your talents creative.  We make bet on
the one winning the trifecta.
The roses are yours.  For keeps.