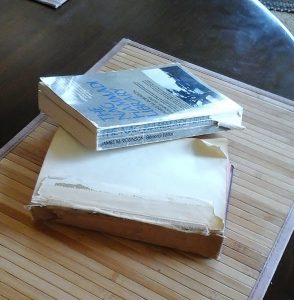 I was told that what is done for one will be done for all.  Meaning for me that when one does something unusual or different, the potential exists then for all.  And this is how progress becomes a sure thing for civilization.  Evolution takes a step, sometimes a baby step, but it is forward.
There are others who have experience in matters not common.  I have kept notes on dreams and researched my experiences.  I could not speak openly and was cautioned much because of public circumstances.  Times are different and I speak for the children who are different. 
There are babies now being born who have been mentored and if they are fortunate and have support they will teach the lot of us from where they come.  In the Dead Sea Scrolls a disciple asked Jesus where we go when we die and Jesus answered, why do you ask when you never wondered where you came from?  He also said the 'the twig is bent'  and religions don't mention apriori, before we are born.
Most assume that all is formed after birth but every parent knows each child comes already predisposed.   My exasperated mother would gladly have told you about me.
No Place To Go. . .
Your words are strong my eldest says. . . .
and the road made accessible
for the rest of us.  No need I say, no need.
You will do what is yours to do
in your own way.
The road is closed with wooden horses
barring the way, not for repair
but because a new road is laid.
My Mentor said what is done for one
is done for all. . .so the heavens made bet
it would never be done but it seems
there was the surprise.  It is done.
They say they give an inch and I take a mile.
My verbiage is clear.  My focus enables focus
in boundary-less places as I weave
in and out of black holes and wind drifts
to find myself welcomed.
I have friends all over who wait
except where I am.  Here I am different
and in this place to be different puts one
on the outside looking in.  They do not know
where I am coming from.
My vernacular is not theirs and
I have no place to go with what I know.