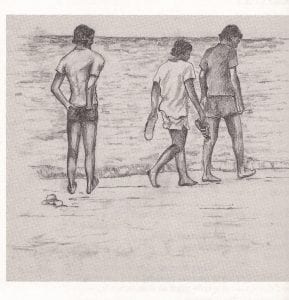 A Given . . .
There comes to mind
in the space of time a leverage. . .
gaining for one a semblance of peace.
Silly, it sometimes is when the purpose
of life is to regain and reclaim this right.
It is of no consequence now in the sleeping hours
of a lifetime that knowledge becomes loose.
Here we sit and wait for life to be infused
but what is needed is simply to release
and be released.  For this time now. . . .
look to  the weaving of a lifetime's pattern
and see the beautiful results
of a heart's commitments. . .
artwork by Claudia Hallissey
. .