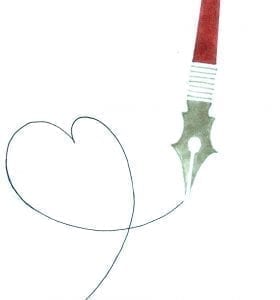 The Spoken Moment . . .
There are moments rare in our shared history that are so special that they must be spoken aloud.  I have too often not spoken them, and I regret that.  Now I speak and they may inspire you to speak yours out loud.
We were sitting at the island between the kitchen and family room and chatting at dinner.  Grandson Josh was chef and ably slicing what he had just grilled.  He is our chef and just plain good.
We had come through some difficult times and I was grateful to be among family.  In my gratitude I blurted out I feel so at home!  And Joshua caught my words immediately with chin lifted and carving knife in air responded, you are home, Gram.  You are home!
And I knew we were on the same wavelength.  It happens and if we are swift to catch these moments, they are ours forever.
When they happen, it behooves us to be aware of them.  We know the child or children born to us who are more of one parent than the other.  Biology teaches though there is more of the grandparents in the grandchildren than parents, whether human or fruit fly.
So, when everything is in sync, working as it was and I felt at home, Josh responded from the same source as mine.  There have been other times in my life when I failed to exclaim my joy fearing to be embarrassing.
My gratitude goes out when feelings sweep over me for shared times.  My thank yous are profuse and not expected I am told but regrets are too burdensome for me.
A heart will respond in like manner when it speaks in truth, either in joy or sorrow.  It must.  The consequences are dire, truly dire, if it does not.  Because our names are attached, we must pick up our mistakes.
Owning them, we must repair, however long it takes.  Eternity is a long time, so consider it.
To Savor the Minute . . .
Could we take the time to savor
this minute and hold it close?
There will be more minutes but none
more special than this one.
It tells me that you treasure our friendship
to show our true feelings
that connect us, one to the other.
I will remember the marks on my life
you put there when you took time
to rescue the self I thought I lost.
Today I am whole.  Forever drawn as a heart
beating steadily as if with an inserted pacemaker,
but with gratitude transcending its beat.
artwork by Claudia Hallissey