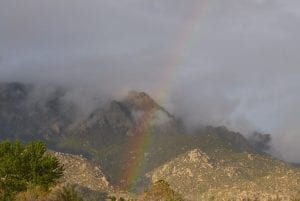 When I was in public grammar school and we were let out for weekly religious class to go to our places of worship, I sat on my hands in the basement of the old church and sweated.  I was not answering the priest's question and knew I would  be  punished  but what he was asking was not my memory from where I came before I was born.  So I knew what I said was so because I was closer to my Source than he was.
I could not convince the priest nor those I loved most.  But I wrote this poem Where Can We Go in 1982.  It was a Given, thoughts impressed to me as I wrote and I give it to you.   We live in a quantum age and learn that  all time is simultaneous; it was a yesterday.  Just as true today as it was yesterday.   Since life is everlasting, it will be just as true tomorrow.
Just as our arms release beloveds, other arms open in welcome to them on the other side.
Where Can We Go?
As  the sparrow falls it is noted,
and the quality of life
is diminished by one.
Long ago the feathers were counted.
The color of the downy beast
was painted into the rainbow.
A child is born
in the forgotten regions
of a world too busy to take note.
The borning is observed, however,
by the cosmic populace.
Its growth watched and shepherded.
And when the child cries, the heavens lament.
There is no least in quality or number.
Each beating heart is calculated to keep
a world intact.  Each blink of an eyelid,
reason enough for the sun to keep itself alive.
The coming together and the going apart
of each is through a door opening and closing
onto a portion of life, indissoluble.
Now it is here, now gone from here,
now it is here.  Disappearing  from this place,
it takes form in another.
The sparrow sings in another tree,
and his song is heard by one who left the here
and followed.
Where can we go and not be found?
photo by John Holmes