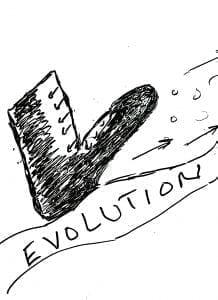 We must love for the right reasons if we are to find peace within ourselves.  When we think we must love because children must love their parents or parents their children simply because we borne them or are born to them, then when systems go awry,  there is chaos within.
As parents, we injure our children unless we search ourselves as to why our relationship is traumatic.  And as children, guilt rises and we distance ourselves because we hurt when our parents fail us, no matter our age.
Until we get to the place where parents consider children a sacred gift and not clones will we even be at the beginning of a relationship that grows in goodness.  But we also must recognize our lacks in not having mothers and fathers who knew how to parent and we must learn how to parent.  What we have not had we can learn in the classroom, in therapy or in our places of worship.
I do not view life through rose colored lenses.  It is work and in our country where education is mandatory even the youngest knows differences in the most basic premises, knows when something is different in homes of love as well as material gifts.  I realize also that recognizing  love's absence is not always articulated, but I refuse to relegate to the heap what can be the only way to lift ourselves from the mire and rescue our children.
It takes courage to look at our parent gods and see how impoverished they are or were.  Yet it also takes courage to look at ourselves and see where nature has dipped to lavish us with what others see as our gifts, and from where those come.  And why this child we borned finds us pushing away because what we see is an affront to us.  Possibly those things in us criticized?  Education starts with stripping ourselves and removing the log which blinds our sight and granting courage necessary.
This is what evolution is about.  Confronting ourselves and from where we have come is hard while wearing  human skin.  We will find our history embracing worlds no longer in evidence, perhaps revealing  Nomads and Neanderthals and like Joseph's coat of many colors, revealing our skin of many colors.  Think it through.
I have great faith in who we are, to have come to this time.  Times call us and our strengths to be the highest and best we can.  We begin now,
to love one another for the right reasons, because we see the highest and best in all of us.