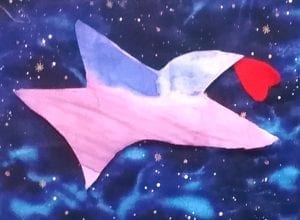 Psychic phenomena is truly memory.  It is memory from another time and place.  When my mentor, the Nazarene, spoke of talents and told multitudes to increase those, to me he spoke of being open and working with what was within.  He also spoke of what moth and rust do not destroy which are things of the mind.
Not material things, but ideas, things learned that hold us in good stead for worlds we will enter.  Man was closer to his Source  than he would ever be again.  There were things man did easily and with no hesitancy because it was commonplace to do them.  To some, things were magic but to others it was simply a knowledge of principles at work.
To turn water into wine, to walk on water, or to be able to feed multitudes with scarcity of bread are discredited by those as a turn of phrase.  That there are principles of illusion at work or the knowledge of them, are quickly dismissed.  But there are worlds where these principles are at work and those who come to birth in Earth soon learn to hesitate in using them.
The fear of ridicule is great and history of our own Salem, MA is still uppermost in the memory of the most vulnerable.  There are others who do not relish the intent of memory.  That they are painful and confronting means immense work.  They simply are not cognizant of the rewards.  Yet memory is what composes us all.
In order for no rip or dichotomy in us, there must be a sifting and sorting to gain courage to stand and say what we remember.  We are recognized by a parent or both that we are different.  And most of us were told by parents or by the church that to dabble in spirits is the work of the devil.  And Salem took care of those we learned.
Hard going for those of us who could not silence the memories or the remembering.  Labeled too smart for your own good, or worse, who do you think you are, are levelers of the soul.   The sadness lies in the fact of innocence and naivete, in the not knowing that these are gifts of supreme talent and high caliber.
Levelers are employed to keep one in place.  This too, we learn and carry with us and make better choices.
Consider This. . . 
What makes you think we do not use
a worker who thinks and injects
new thought in old ways?
What makes you think we would let loose
the likes of you in a world for frolic,
for nothing more than waste?
We look for farmers for the vineyards,
for the fields needing seed,
for feed, for thought, for starving minds
as well as bodies.
Where we put you is in a place of value,
of your talents, of your loves, of your
sweet thoughts feeding the children of all ages.
How else to sweep clean the Father's house?