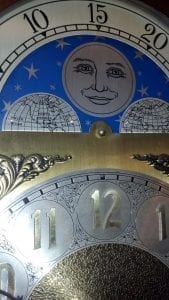 Oftentimes we wish for words to say the wonderful phrase, that gives motive or impetus to a frame of mind that catapults our committed to things of highest value.  Yet there may be no words to say what needs be said.  What is upfront is already between the eyes.
I remember looking in the mirror angrily because it was not the girl I saw yesterday, but my mother.  And the mate looks at himself when shaving one morning or swiping his beard and he says to the image in the mirror, I am my father.  And with anger, hopefully not the same morning, sitting across from each other you both concur your irritating premises.
On further thought the day yields to brighter things and sitting again at the table there is a comfortable presence.  The presence says to us that we have shared a number of years and have come through bruised and slightly jaded but agile still.
With the number of things needing time these days,  each day is a victory, however small.  I remember the times I prayed to pick up someone's discarded victory.  My need for one even discarded was so great,  I would chase a throwaway.
We change into faded sweats and sandals and sit and do what the old folks did when we were young.  Now since we are them, the fit of it all when shared says we are good, aren't we lucky?  And our hands touch.
As I Am. . . in faded sweats . . .
Love me as  I am
for I can be no other.
It is not that talk is unwanted, but
have not all our allotted words been said?
Time now just for silence, a shared one, for
the years add up and there is no time for Others. . .
It is time for Being. . .
There is a time to accept
all that we have become
through years of arduous labor.
Not time for keeping up nor caring to . .
to someone's elusive measure.
A time not to apologize for
our faded sweats and sandals.
We dress for the street to be seen
but this time now is private.
And being shared, are we not fortunate?
So much the better to love each other
and find us more than all right.
To say I'm good with no apology
. . . because we are.