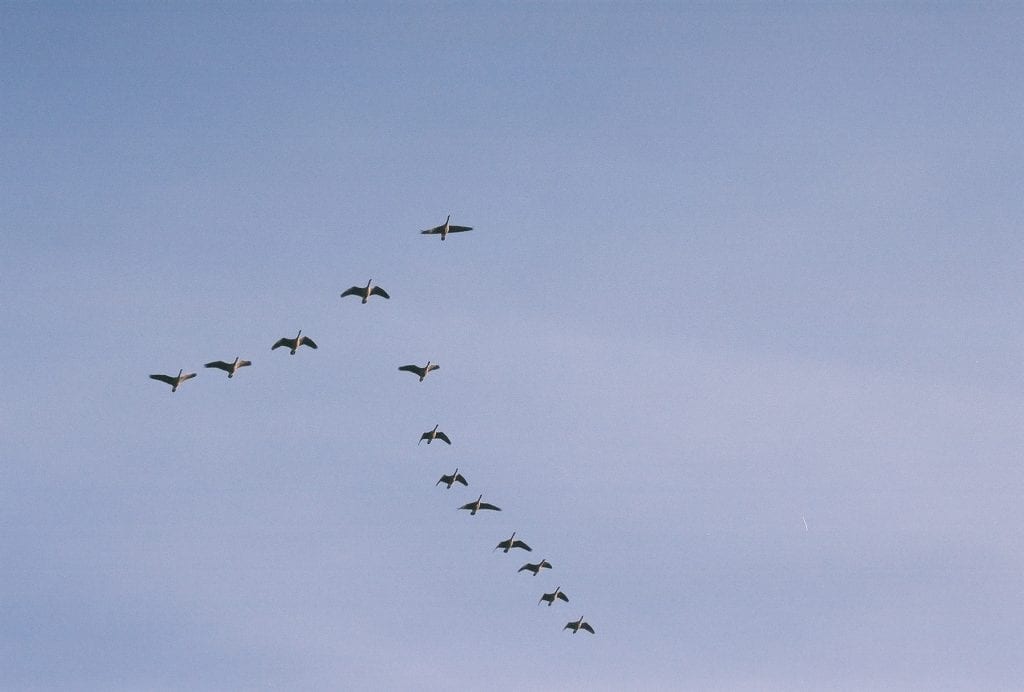 Wild geese move
within the moments of their destiny
framing patterns; struck
upon the naked sky.
Clocked by indiscreet motions
they move
in gentler waves 
instinctively.
A buoyancy feathered,
sustained
by automatic evolution,
lay garnered, taken by trust.
Confirmed of their geesehood,
they soar, with speed
amid the chastening winds
and luring skies.
Untethered, unfettered,
dressed in their celestial garb,
melding motive and design
toward a destiny disclosed.
In a moment 
they can do
what in a lifetime. . . 
I cannot.
photo by john s. hallissey