with hammer and saw and wood and file. . . .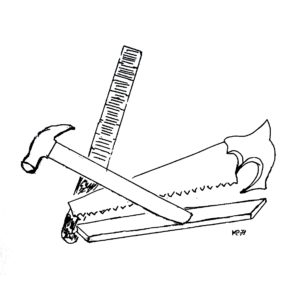 Many of us when we find that our life is not working for us, no matter what we try and even invent, take ourselves to the doctor.  And when all the protocols still do not work, if we give it thought, we take ourselves to school or wherever we find quiet space and open the books, whatever our persuasion.
When we learn that Dante took Virgil as his mentor-guide we should wonder why.  And find our reasons to look for own guide-mentor.
I chose the Nazarene as my Mentor after much study and have never regretted  my choice.  It was not a reason based on faith for I had none.  But it was a reason based on knowledge and for me the right one. 
For you whose Faith has meaning,  I share with you this poem.  It was written long ago and has great meaning for me. 
It has meant a life of hard work, study and some lovely sparklers.
The Invited Guest. . . 
I once knew a good carpenter who,
with hammer and saw 
and wood and file
showed me how to build a chair.
I did and sat on it
and then decided I needed a table.
With hammer and saw
and wood and file,
I built a table and sat at it.
I knew I needed another chair
for an Other to sit on.
So with  hammer and saw
and wood and file,
I built it.
I then invited the carpenter
to join me at the table.
We lit a candle and talked
and a new world was born.
How did I know
I first needed to learn how to build?