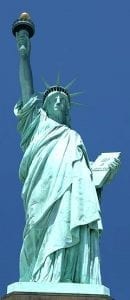 So now I write about the  entries and how they are verified.  When we moved from Michigan,  we were aged with health problems.  I tired quickly  accounting for sometimes sparse writings.   I now spend more time reading the journals and making notes  amazed at what was accomplished. The puzzling habit still baffles. . .why was I so disciplined in journal keeping with memos and hard copies?  David's ongoing question till the day he left us. . . how did you know to do it?
Like the mid 1980's when we were in Munich and a  VIP said I did not tell him when we talked in Paris last week  that I would be in Germany for the conference.  I told him he must confuse me with someone else and he became angry.  His position in the travel arm of government was important because he remembered  people and faces and where they talked.   I was to learn how important in Tourism this ability was in hiring those who are talented  in this respect.  We had a wonderful conversation in Paris he said and he did not make mistakes of that nature. 
I had never met him before and I have never been in Paris at least as this Veronica.  But I read this note in an April 11, '19 journal entry I had as a grandmother in Paris  been invited to a granddaughter's birthday party.  That was in reference to a dream in my Veronica head I had had in Michigan.  Is it a parallel life for me and was  I also the younger woman the VIP talked to in Paris who was part of the travel affair years before?
There is also a dream of me as a monk in the year of 1790 I wrote about carrying my cross up a hill during the French Revolution.  I wrote describing the boarded up houses and the dusty miller plantings along the dirt roads.   I understand I fought for civil rights and took issue with the church.  That dream in detail was the entry  of August 21, '83.   There is the entry of August 25, '85 where I awakened and sat up in bed speaking French.  My husband pulled me back down and said go back to sleep.  I  was fluent in the language.
I  limit my post words and yet hope to alert interest in the reader.  This being one incident I am detailing  research limited only because readers skim quickly. There are other incidents noted that corroborate each other.   The term alternate realities is not new but I first came upon them in the late 60's with the Seth books of Jane Roberts.  Much was written about unknown worlds.  It was like gulping water  because I was dying of thirst.  With no one to talk to and shunned because of the Salem, Massachusetts' fears connected with whirling dervishes and dancing with devils,  the Jane Roberts printed word saved me.
 A psychic at a friend's party in July of  1985  read cards  and asked me whether I worked in civil rights.   I did not but he  detailed the monk incident and my arguments with the church.  I rushed home to scour the journals and found the August of 1983 entry.  Working, being a community worker's  wife, parent on premises of 3 sons and home and yard maintenance  took all my time.  Only when the house  slept,  had there been time for research and study.
I try to show where my studies have taken me with my 'need to know' as an ordinary person wanting not to be an inadequate parent to our children. When you feel that special  commitment of conscience your whole world changes. Yours will too.