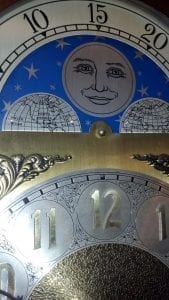 Sometimes our actions seem out of context.   It is as if we are dancing to a song not in the musical library.   It is not heard by anyone else,  just us.   It is not foreign to us,  but seems puzzling to everyone watching.   We know that it is still us,  just not the us that  people know. 
All of life, and human especially is likened to a mosaic.   I wonder sometimes where some of the pieces come from when they are not of this lifetime.  They have a fit though in the larger picture. 
My boundaries are no more since my inside has no outside. What I am trying to describe is that we are more than we appear to be.  How there is a depth to us always eluding,  never definite,  never static.   That if we had the ability to focus differently and some do, we would see ourselves as a substance far greater than three dimensional.   When we put our arms around beloveds, we are embracing the human family from which we all rise.
When  I heard the term 'a sense of snow' being described as a sense of those who can look at a footprint in the snow and tell what animal walked, how large,  what way the wind was blowing, how far the animal travels, where he had come from and many other things, I understood it.     
I immediately thought there are those with a sense of snow,   a sense of time,  a sense of destiny.   Those who make connections.  Given a word,  they take it and whip it into the present and use the premise to show how we connect.   This is an area that adds to depth.  Those who can read the handwriting on the wall and know who wrote it because they understand the language.  So we say they have 'a sense of', meaning everything one can think of to connect with the subject.   
And those who can see what the future holds because of the footprint in the snow.   A sense of snow.   It is a wonderful term.  It describes fully those with the ability to hear the cries in crisis and those who see themselves as part of a mosaic, not even consciously realizing where all the pieces come from, but still can identify the pieces as part of the larger picture.   We are a mosaic, within a mosaic, within a mosaic , ad infinitum.  The sense of it all is vast.
The nonsense question?   Who am I?    The real question is who am I not?
Sense Of Time
There is a sense of time
stretching from here to  
other worlds whose names
are not in my vocabulary.
I am certain of here because
this is where I am.
I pushed away the snow
no longer pristine as first it came.
I took off my coat; too heavy now
with the approaching spring.
Too bad I think that the season of snow
is now so short.
Once it embraced the whole of me
that looked upon its arrival as enticing as
whipped cream on a piece of pie.
Its anticipation included holidays
that swallowed wicked witches,
soon followed by grateful hearts
 seated about the table,
swollen with the summer's harvest.
I put away the significant things,
sorting them for another year.
carefully storing memories
to be added to a life
already crowded with them.
I will remember this holy season
because of my fill of joy,
of heart shedding happiness.
In this world are the ways
we measure lives in holidays,  
in holy days, in births and deaths.
only because of
our sense of time.