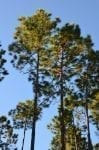 Be Still . . . . . . . . .
Be still, this too shall pass
and let me tell you why.
The blue waters you take for granted
may dry up…….
and the grass beneath your feet
will crunch like
your breakfast cereal.
You may not live to see
another snowfall you have grown to love.
You may not see your sensate world
covering its sins
with the damask cloth
used on holy occasions.
But this too shall pass.
The faces of your private world
you have grown to cherish
will disappear from view.
You will miss their nearness
and will go looking to fill
the void they leave.
But I tell you,  this too shall pass.
For when you realize that I
would take nothing from you
without giving something back,
I know you have learned your lesson well.
In its place will be
a knowing that in another world
what you have earned
can never pass away.
That is my gift to you.
(2012)   (My God And Me . . . a book in progress)
photo by John Hallissey