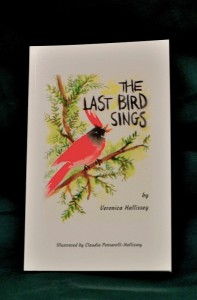 It is nearing midnight and I am going to announce the winner of The Last Bird Sings.   To accommodate my readers from across the waters and those who work nights,  the winner is Laura Libby Jones.     I will be contacting her for essential information and the book will be on its way.   I want to thank all who entered for their interesting and gracious reasons for wanting the book   I hope all of you will subscribe to my blog because I will be doing this more often.   It is great fun for me and I hope it was for you.
Maria Wulf is to be thanked again for her support.   Full Moon Fiber Art is a wonderful blog and I have learned much from Maria's venture into Gee quilting.   She has interesting ideas to share with  us and she shines as the true artist and wonderful person that she is.  I am glad to call her friend.
Again,   thank you for entering and making this a most interesting week.