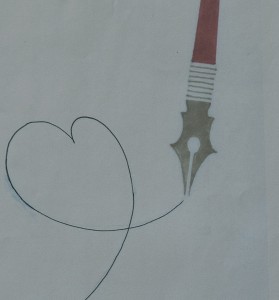 Worth Thinking About
Knowing what to say is a social skill.   Meaning what you say takes the form of action in the heart.
Sometimes our heads understand what our hearts cannot.
Do what the heart requires and not what vanity insists.
The heart is the organ of redemption.
With love,  the heart salves the wounds of the world.
The psyche of man is healed by the heart.
Who can say that to be a butterfly is unfair?  Who would not rather be a butterfly than a caterpillar?
Death continues to be creative and teeming with energy.  We view the absence and cannot see the transformation.
We are as alive or dead as we ever will be.
There are times when friends reach out to touch the fear in us and lay grace to it.
artwork by Claudia Hallissey