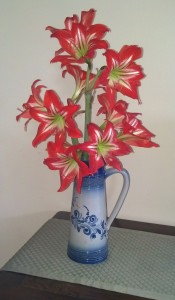 In Looking Back
The Teachers Speak. . . . The smallest act of mercy has large repercussions. Remember that. When the smallest act of kindness is received it is passed on without thinking because the act gains a life of its own and struggles for expression. It gathers momentum as it moves through the person's hands, their life and those about them.
It is these acts of kindness, of niceness, of love that keeps the role of the Earth's purpose in mind.   And the Earth continues to vibrate its song and sings it for the ears that are destined to hear. One person can delay it, but no person can stop it up completely. It will only be delayed but never destroyed.
The many acts of kindness and goodness dispensed by each person takes a proper route and touches many lives. Giving to the each a measure of estimation they could not reach by themselves. Each time a person views what is created, what is built, and sees in the children actions of goodness , the source of that goodness is revealed. And the onlooker tries to duplicate or tries in his best estimation to reach those goals. This is the purpose of the each and precious life. That the each is a teacher, that the each is a student.
In Looking Back
Sometimes in looking back
to grasp meaning. . .
the uneventful brims with it
The small deed by the young
take on logistics of magnitude.
The smallest bouquet
often picked
from the neighbor's garden
is innocently given
with largess of heart.
It is no small thing
when the child says
I will do it. . .
and unburdens the caregiver.
It is in the uneventful
that the heart grows
in understanding,
when the lesson becomes
the food on the plate.
Not good to look back?
How else to learn
what life has taught
and perhaps we learn
what not to repeat?
It bodes well to forgive
when harshness makes brittle
the connections.
But in the smallest detail,
in the dailyness of the commonplace,
we grow.
And the soul leaps forward and universal life is greatly enhanced.