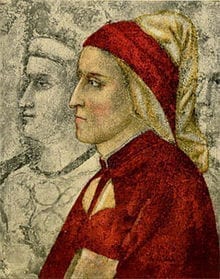 Who Would You Choose and . . . . . .Why??
When  Dante did his pilgrimage in his well known Comedy,  he took with him for his mentor,  Virgil.  Virgil was a philosopher and poet and were the reasons, partly,  why he chose him as his companion.   And the reasons are interesting in themselves since Virgil on this very human journey with Dante reveals himself as not perfect.   Dante chooses Virgil for his very persuasive arguments between good and evil, character, honor, trust,  all the very classic good things of Earth life.   Besides that persuasive voice convinces Dante that his reasons cannot be bested.
I am now throwing this question out to my readers.   If and when,  (and we should because this is our journey and our purpose) you start out on your hero's journey,  who would you take as your mentor,  your tour guide, your companion on this most important trip of your life?  Whom have you admired as the Highest and Best  in your thoughts, in your life, in what you have read that you would wish to take as your choice?   Who do you hold as your Highest and Best? ?  This means you know this person as someone studied or chosen for reasons you hold sacred.  When faced with a decision or obstacle,  you would think of your mentor and say this is what he/she would do.  And you care enough to emulate.
In fifty (50) words or less,  comment this week and I will choose the most convincing of comments.   And of my choosing will be the reward of either of two books,  Kiss the Moon, or The Last Bird Sings, or a small wall quilt.   The reward will be one of those three things.   And on June 22nd, I will announce the winner.   I look forward to this week.
I am hoping this will be enough for my younger readers to put on their thinking caps and give thought to this very important decision of their entire lives.   And to other readers immersed in this journey,  whom have you chosen and why.   I look forward to your participation.   Let us give it a go.   And make a difference in this world.
photo of Dante by Wikipedia