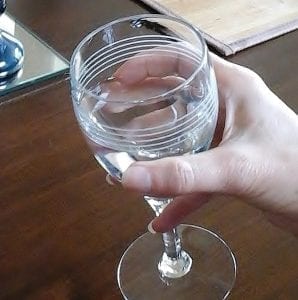 The Teacher Speaks. . . . you cannot make a horse drink when it is not thirsty. You cannot do it. Only when the thirst is there will the horse or the person or the being know to drink to satiate. But you cannot teach thirsty. You cannot teach learning. You cannot teach hunger. You can be the example that would make others want what you portray. You can be the font of learning but unless you can excite the turgid brain of the Other by showing how wondrous the fountain of facts can be, there will be no learning. You have to be the example that would make them want. And you cannot teach want unless you first show that what it is has made you into someone they would like to be. And there will be those someones who will look upon you and see what it is you have made of your life and how you think and what your hands can do and they will think that maybe if I tried??? And if they begin, heaven will step in and show them how. But the heavens need a someone on the premises who sets the example. .
The Immortal Quest
I live this life
with staggering numbers,
in singular purpose.
I've come bent on a quest
of my own immortality;
propelled and struggling to duplicate
a vision, a dream, a love of what I know
to be the truth of me.
I've chosen a frame of reference
of height and depth
that would reflect the best of me.
And in that narrow web of thought
found dimensions in construction.
I've gathered, harvested,
ideas of equal splendor;
discarded, disclaimed what mind
in honesty could not accept.
But found instead a reality
that claimed and captured
the illusive content of a world
destined to please.
With gentle persuasion
life interrupts the empty mind
to inject with soulful purpose,
hints determined to arouse
the sleeper to action.
For those of sterner stuff
and artful cooperation,
the syncopation is accelerated.
The heart notes the mind's distress
and with dispatch
teaches the acolyte accordingly.
I would have you chase rainbows
for that pot of gold.
I would have you search
the bottom of the sea
for the pearl of great price.
I would have you follow
your heart's dream.
For in the quest of
the illusive content,
your immortality will be sealed.