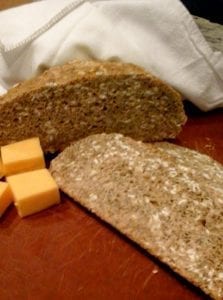 Bread With Some Butter. . .
Drive as though your life depended on your driving.  Because many drive as though they never give life thought,  least of all yours.
*****
We know that empty promises still carry the hint of hope.  Because who knows for sure.
*****
Man has made his bed and he sleeps in it and takes everyone into it.  (what should be done by choice and commitment.)
*****
They have eaten the whole apple and complain there is no pie.
*****
The Divine is already in residence Within.  Let your behavior reflect him/her/ them.
*****
Heaven is as plural as God Is.
*****
When hurt has no outlet, we marinate our hearts in our own tears.
*****
To be gullible is the same as trusting?  You should blanch. . . .
*****
Ahhhh well,  illusions grace the day.  They keep the feelings warm and the heart beating.  Gives us a bit more time to learn what is ours to learn.
*****
Bless and may the night welcome you and the angels make haste for your calling.
*****
There is a moon this night, love, there is a moon.   Let loose your hold on your Earth and make way for your Spirit to dance. . . .
*****
Knowledge is not the easiest bedfellow and not the most comforting pillow to lean against.