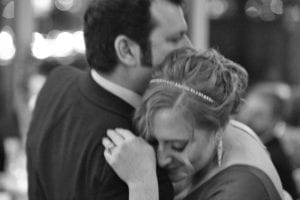 The Tender Embrace. . .
We all speak from memory.  Whether it is ours or not, it makes little difference.  For within us it is so that the one time speaks for all time.  And everything else is a variation on a theme.  I could not know how deep the emotion which evoked the tears.  Enough said that at one time in a history it happened and given a glimpse this photo brought forth another ocean.
The words were a Given.  From this point in time, the meaning is such that it brings hope.  For what I don't really know but that they make a difference is one.  It is a Christmas gift to all with what the heart of Jon Katz caught with his camera.  Eloquent.
We Need Not Speak. . .
We need not speak.
Centuries ago we passed
from realms noted for words.
We now simply look
toward the Other and know
by obvious signs what the Other seeks.
It is a far cry
from the world of words where
the simple I  love you spoke
what reams of paper
could not properly say.
It was a love letter that united
planets of thought
that we searched.
I will miss these words
spoken from lips pressed
to my ear only to have
the world know
by the tender embrace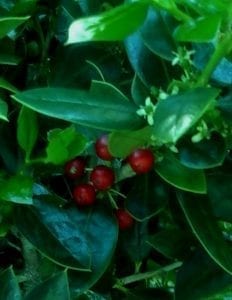 that the words were meant only for my heart.