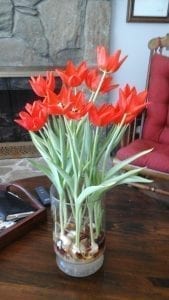 Conversations:  World Creation . . .
If it were not for the fact that our David came home for chemo treatment on a regular basis and he and I had dinner together at home, I would never have had the mind bending conversations we did.
It was then I learned of world creation for the first time when he said in an unrecognizable voice, ' by damn, if anyone could create a world, you can.'  It was a possibility discussed in his major which was Philosophy.
I did not come across the creation theory until years later when studying Robert Nozick's book, The Examined Life.  He said before his untimely death that he thought possibly that humans were in the creation business, in training for world building.  And here David and I were discussing this years earlier at the dinner table.  (I have had some very good teachers?)
The following was from a journal entry of November 8, 1983 and I scribed the teacher's words.
When your actions are such that no ill will is intended then acceptance of a decision need not destroy you.  It is part of growth which allows a future to be decided.  You have spent a large time thinking that a decision has been made before your heart knows that decision.
We do not take lightly a deference to opinions.  Your philosophy shows already what happens to choices in a world of  worlds.  Yet you think a forced decision is no decision.  You have already taken into consideration possibilities.
If possibilities are probable, then we have already built worlds.  No need now to hesitate.  No need now to reconsider what is already imprinted in a world somewhere.
We need to take all probabilities and let them fall where they may.  Now we know that all things are considered at some level.  Now we know there is a somewhere and a somewhen for all things.
Let the answers be what they may and you build your world with the intentions which come from your heart.
(if there is energy left I may do a small volume on world building with the Given poetry on worlds through this lifetime.  Right now though after much time trying to choose a short poem on decisions,  my thoughts lead me to choosing a heart theme,  with the words of the last line from the entry.  'You build your world with the intentions which come from your heart.'  So close to Valentine's Day and within a short time that my elder will be ready to give the word on The Psalms of Love,  I chose the following.  In journeying what one wishes is not what one thinks is priority but what one gets, IS.  Not up front at first,  but in the final analysis,  it Is.)
Not Wished but Needed. . .
It is a heart
full blown
inclined to burst.
But for now
it beats its song
too sweet not to hear. . .
Why, can it not be
forever inclined
in a direction of choice?
Instead fully charged
toward what is not wished. . .
but needed. . .