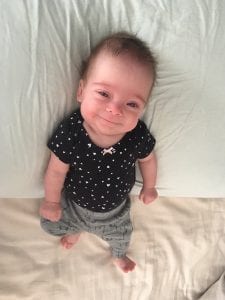 Song of Joy. . .
My joy is great in presenting this heartfelt bundle in her run for the roses.  She does nicely with wonderful parents and grandparents ready with arms open.  And uncles and aunts by relation and a hundred cousins and others by adoption.
She has reason to smile broadly and wink in secret.  She knows, of course, she knows what the secret is and who holds the keys.  We all wish we had arrived with such welcome and so much love.  We think what wonders could have been wrought, but we know now what we can give to each other.
And with open arms greet each other to assure a welcome when we meet.  Emma E. has already taught us all much.  She knows who holds the sparklers and knows also,  in her heart,  that she is one of the ones who holds that bit of magic out to us.