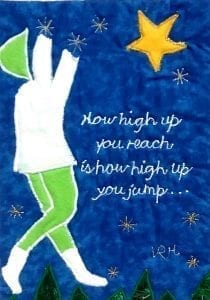 Hardest Lesson. . .
They don't know yet,
the ones closest to me. . .
friends and all. . .
why I do things the way I do.
It is because I know
the good in the work
and the beauty in the body
doing what mind tells it to do.
It is a dance,
a mind and body ballet.
It has taken centuries of many lives
to learn and it was no simple matter.
The hardest thing to purge
was thinking I was above
doing such menial work.
While all the time I had to learn
how to be god-enough to do it.
No longer is the excuse 'I'm only human' valid.  Lest we forget how much depends on us.  There is no refuge in that cliche anymore.  Think seriously on it.  VRH