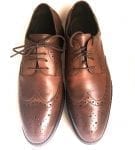 The miracle of life is that though we all hold different perspectives on everything,  each of us, beast or human,  we seem to hold an anchoring desire which is survival.  And that desire somehow is enough to keep us afloat for however long. 
When we fail, we all fail and go down the tube together.  And pick ourselves up and begin again.
The differing perspective is matched every once in awhile by another in part or whole and when it happens is met with a startled 'we know each other don't we'?  thought. 
The heavens do not look kindly on such alliances because little work would get done when relief comes with much fun.   Which is why isolation is often the state of the differing souls and loneliness the condition. 
Once recognized as a chosen state,  life becomes a dedicated ceremony.  And the celebration often at the end becomes the enlightenment knowing the party just begins. 
Forever is Happening Now. . . 
Was it a thousand years ago
or just yesterday when you stood
at my front door as a guest for dinner?
My eyes caught your
brown wing tipped shoes that
I recognized from another time.
I followed the path to your face
and there was an electric moment of recognition.
I wanted to say I know you, don't I?
Followed of course would be to say
good to see you again, yet knowing
we were new to each other.
It was another time in a place
of no name now but it was a time
locked in forever.  I knew then as I do now
that time is a happening for this place
with the Earth names we've memorized for ourselves.
But it is a happening still
as all things are all the time.  We do not escape
who we are.  A quantum leap into the present
is our stance for this moment
but forever it is all happening now.