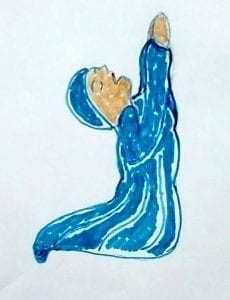 My mentor, the Nazarene  said,  seeing you will not see and hearing you will not hear.  Why is it when we profess to be followers and even from the pulpits, do not venture to ask,  what did Jesus mean when he said those words?  We think because we see what we see, it is all that there is to see!  And hear what there is to hear!
As humans all, if we do not even hear or see the cry in Crisis,  we are in peril.
An Argument. . . 
It was an argument
persisting its stuff as
all of them do.
I say. . .
the camera portrays
what the photographer perceives.
And he insisted. . .
that the camera sees
the fact in nature
and records it as such.
I say. . .
a fact in nature changes
as the person perceives it.
What do we do. . . .
if what we see is not
what the photographer sees?
I say. . .
get thee to an altar and pray.
Rightly so.
Go find an altar and pray.
So that what is perceived
as beautiful, as poignant
or a crime to humanity
is what we see.
Quickly. . . .
Go find an altar to pray
for your heart is in imminent danger.