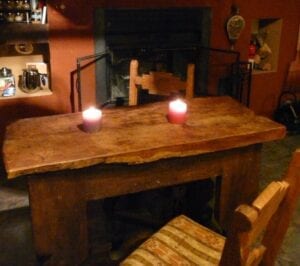 (Of late my head has too many ideas  wanting  a voice, even when I sit  and want to write a simple catch up note.  The Muses, or my Spirit Within or God About seize the moment and wish it learned. . .so Jane, here is the letter I meant to send. . . ) 
Jane, how can I at 89 be running late for anything?  But I have just finished dinner for son John and I or is it John and me?
First off I made a good meal.  We had a hot bird in the fridge so I pieced small cubes of the chicken and sautéed them in butter.  Cooked some rice and made a tossed salad.  Simple?  It is when you put the rice in a bowl and your salad over the rice and spoon the chicken pieces over all.  Then put your dressing of choice over all.  We like Italian dressing since it only needs a simple dressing.
I learned late how to use and when to use leftovers.  The dinner today is simple but all the ingredients were fresh.  And when you cook simple you need fresh.  Old leftovers require a crockpot or pressure cooker to make yesterday taste like new thought. 
You would see the sense in that.  Son John found unbelievable cherry tomatoes .  They are about 1 inch size, like an iron alle. Growing up with brothers, I knew iron allies. You bite into the tomatoes and get a surprise.  Crisp and juicy and tomatoee.  I almost ate the whole package.
 I also wash and dry Romaine lettuce and put into towel lined plastic container in fridge.  Crisping clean it tears into pieces and our Newfie breathes heavy hoping for his pieces. 
 You guess I make even lettuce a spiritual exercise?  My eldest says I make vacuuming  one. But it is the difference between just eating with no memory of either the meal or the people or making it a nurturing event for the cook and all.
 You know my thoughts on putting heart into your work.  I have seen where it makes a difference to the ones sitting to a meal prepared with love and respect for food and the farmers who have dedicated lives producing it.   All deserve those thoughts in mind.  It shows even in the way we serve food.
We can fill plates with indifference; no thought  and it makes me sad to say this, disdain or carelessness, because such feelings would make the sensitive ill.  There would be some who say I read too much into this and make drama. . . but I would have to excuse myself because to be sick at the table is too much evidence.
 I will talk one day of our best gourmet dinner of beans and frankfurters and why it was and give the necessary evidential.  Simple?  You bet.  Good?  Extraordinary.  I will take it to the next address in my memory bank.  But I will leave you the shortbread recipe. . . .
photo by John Holmes