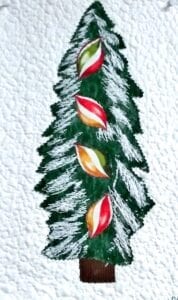 August 30, 1990–I scribed Teacher observation. . . .
When we speak of values we talk of those things making a difference in the single understanding.  We do not talk en masse but of individuals and when one does that, one's footwork begins at home with oneself.
It takes a war of words to begin a lifelong analytical study of oneself.  It is not for the timid of heart.  It takes a Solomon not to divide but to make whole.
Identify the problem and reveal yourself. . . 
When you have identified a problem because you have revealed yours in duplicate, you wonder whether your effort in helping an other's problem has been worth it.  From where we are in all honesty, it cannot.
When you have given of what you value, your thought and energy and time, what you have done is encouraged, prodded and shamed into growth.  You have shown a caring that did not yield to pity or sympathy.  Both would have deleted the growth.
Your caretaking did not stop at the fears of the one but by high expectations more was done than thought possible.  Too often when we identify a problem we think we can fix it.  Too often the one to do that has already departed the scene.  We can only ameliorate the problem and instill the ability for the individual to find inner strength to overcome the poor self concept feeding the fear.  It is no small work that is done on both parts.
What the caring one has done is teach and though the teacher is forgotten the lesson will sustain lifetimes in the making.  They will know that a someone sometime loved them enough to press them forward into acquiring something of substance  for themselves.
There was a someone in our lives who taught us the value of love, of honor, of commitment and the holy meaning of the weight of words.  My memory dims as to who and where but the lessons have been my legacy.
It is an astounding venture of the correctness of things, the meaning of life and the total commitment of the value of the soul and person.  No one is irredeemable.  No matter what.
With Gratitude. . . 
As in all things,
let there be light.
As in all tides
let there be depth,
and in all wind,
let there be motion
that sways us in
thy direction.