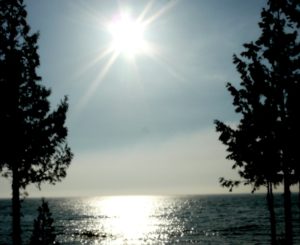 You have often thought if it was written, it was  meant to be understood.  Only you know now that it is the hardest thing to do.  If the frame of reference is not large enough for the topic,  then no understanding ever will come from the words even when the desire is there.  The footwork  has to be done.  The boundaries of knowledge must be broadened  and then the reading will have meaning because the frame of reference will have been enlarged.
We will talk of philosophy
and we will talk of poetry.
We will talk of people and Beings
and we will again
grace the lovely work
of the Great God and say
we walk beneath the wings of him
who holds us together.
photo by John Holmes