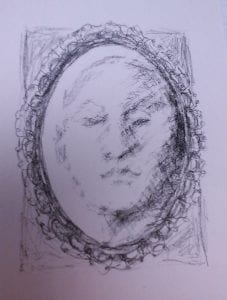 In The Mirror Is The Answer. . . .
THE TEACHER SPEAKS. . . .It is useless to say that we can be non judgmental when we make judgments of necessity all day long.  What we must not judge are the places an Other comes from when we look upon cultural ways. 
When we understand the cultures of other people, we then begin to understand ourselves.  But we know too, just as the decisions concerning our personal behavior are a matter of conscious choice when we reach the age of discernment, then we know too, to hide behind cultural practices is begging the question.
When we decide how it is we are going to approach the questions of life, we then begin to know where it is we are coming from.  If we sidestep 'just this one time' we are already setting the basis for future behavior.
Matters of character are personal decisions.  They are not based on anything except as we view ourselves.  And character is the basis for everyone.  And character is formed early, within the safety net of the family.  What is let go 'just this time' with no comment, is not to be viewed later with the question 'how did this happen?'  when confronted with the larger implications. 
This implies that we are going to grow up, that we are going to mature at some point.  What is being said is that the process is never ending, never finished.  For along all junctions we will be pressed with character questions.  We will be expected to make character decisions.  And the final questions will always reside within the individual, 'what will this say of me?'
 In the process we know that we can fool no one.  Especially the one whom we look at in the bathroom mirror first thing in the day.
 We know, know deep within us that we cannot be a better anything than we can be a person.
Small Bear or Large Cub. . .
We can interchange our adjectives
and the words take on different meanings,
depending on our frame of reference.
We may find that bigotry is the same as
prejudiced preferences and my color
may be other than what you are.
It is quite right for where you are, if that is
all right with you.  But I ask will you clean house
and set straight your attitudes
so you can say gay with no malice?
art by Claudia Hallissey