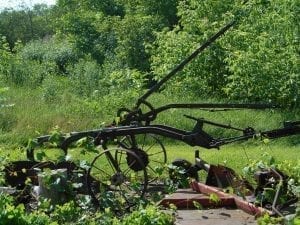 Gleanings . . .
If you do not intend to look back, remember to lift the plough.  And sometimes the plough seems too heavy to lift but we push on anyway to find it is a joy and a privilege.
*****
Always state the condition of the heart in preference to appearance.  You will then see with eyes destined for immortality while you walk.
*****
Sometimes doing nothing at all helps a someone to mature faster than times which are hard on the heart.  Or doing nothing at all ruins a person more quickly by hardening the heart than times which are hard on the pocket book.
*****
Listen carefully to my heartbeat for you will hear your own.
*****
The greatest gift is that of the thinking mind.
*****
With the shrug of the shoulders, no work is ever completed.  It is with the footwork involved that we see what the work has meant.
*****
Do not expect what cannot be delivered.
*****
When you lament where is the end and in what universe is it all and then to conclude it is all universally good is not valid.  For then when you see where it is you are, the last chapter would be writ.  There is no last chapter.  Life is everlasting.
*****
With aging the blanks in memory are embarrassing and the pressures of the fast moving society makes them appear more frequently.  It has always been thus.
*****
Everything becomes a moral decision if one holds the long view.  Yet the long view is the only one and demands it lest there be no tomorrow for those whose propensity is for instant gratification.
*****
To suffer is to be aware of the damage you do to the ones you care about.
photo by
Kathy Rybacki Qualiana