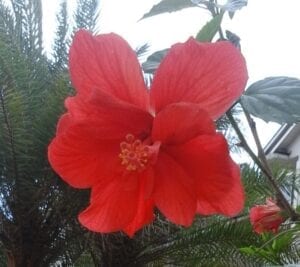 Life Everlasting. . . we are already in Eternity. . . .
 I scribed you cannot list the world's disorders without revealing yours in duplicate.  If one cannot relate to the ills surrounding, can we expect something to be done with what is not seen?  Is life to be lived for others or for self gratification?  Is one's pursuit for happiness the meaning of it all?
When your mind travels to strange places and then you're dumped unceremoniously amidst daily deposits of crud, how to make peace with it all?   I found my experiences unsettling in  kind words, but requiring years of shoe leather to gain a semblance of calm. 
I truly had miles to walk before I sleep as my winter's poet said.  I made many oceans.
I scribed February 19, 1989. . . .edited for space only. . .
When you have tramped the world and know other worlds deserve consideration, you have already opened yourself to what a universe of good can bring about.
We are an experiment in time with our fledgling democracy when other countries have prided themselves on their longstanding existence and smugly reminding us of it.   Noting  our now struggle  to re-establish prior goals and regain footing, we take pride in our immigrant status as preparation for universal life.
When one assumes a good, an attainment one recognizes just beyond reach, is where the challenge is, where the purpose is.  To make manifest that good in whatever existence one is, then that purpose is one's own purpose to continue to the betterment of universal life.  Everyone prospers, everyone benefits.  We hold onto the bigger picture.
Religions  have tried through centuries to show that 'as above, so below.'  We are the reenactment of other world  trials and when we succeed, universal and cosmic life succeeds.  Life in every dimension is enhanced.  When we vet  each other by critical standards we adhere to in our most public and private encounters,  we then adjudge with compassion.  Science finds new planets circling to show life in forms not known yet to common thought.
We then as children are colorblind and compassionate in character, to see the absolute efforts engaged by others to then be ourselves judged.  The God Within or our uncommon Spirit  employed by us, will demand an honesty not to be compromised.
As a country we strive to see not color nor handicaps, not differences in appearance but a steadfast gaze in eyes striving to connect, to see not mishaps in appendages, in lacks of the common attributes,  but in arms and hands reaching out to us.  
Everything striving to accommodate the newly portioned lives while trying hard to hold onto what cultures give for stability.  We know we are a motley crew of stewards in a new land looking to being a friend in a place once designed to welcome us.
Maturity with empathy and compassion are required to relate instead of how to confront.  What greater good is there?  We then contribute to the Allness of the Father,  the Allness of Life, the life sustaining Spirit giving life,  (however we chance to call it) so all may live and grow and prosper.
In the most selfish sense we do the best  we can to make it easier on ourselves.  Because life is everlasting and we the God participants partake in it over and over and over again.  That is what evolution is all about.  And one day we find ourselves not on the outside looking in but finally on the inside, home.
One has to learn to walk in all shoes to know how heavy the burden.  We are already in Eternity.